Guduchi (Giloy), Aloe veera appear as most powerfull inhibitors of Covid-19 protease IncludingTurmeric,Neem, Aswagandha and ginger. The Inhibition Potentials of all these plant extracts are found to be larger than those Chloroquine and Hydroxy hloroquine.


On the Inhibition of COVID-19 Protease by Indian Herbal Plants:
An In Silico Investigation


*Conclusions and Perspectives*
We have performed an in silico study on the inhibition of COVID-19 protease by the
extracts of Indian herbal plants. We noticed that all these plants possess inhibition properties to a
certain extent. Based on the binding affinity as well as log P and log S values, harsingar, aloe
vera and giloy appear as the most powerful inhibitors among the eleven plants considered here.
Other potential inhibitors of COVID-19 protease include turmeric, neem, ashwagandha and
ginger. The inhibition potentials of all these plant extracts are found to be larger than those of
chloroquine and hydroxychloroquine. These two anti-malarial drug compounds are already
reported to inhibit COVID-19 protease in vitro. Due to inherent toxicity and side-effects,
however, they are not approved by most of the countries. Therefore, our findings become very
interesting towards the development of alternative (herbal) medicines having no apparent sideeffects. We expect prompt actions in this direction to combat with the COVID-19.


Credit:-


Ambrish Kumar Srivastava1, 3*, Abhishek Kumar2, 3*, Neeraj Misra2
1Department of Physics, Deen Dayal Upadhyaya Gorakhpur University, Gorakhpur (U.P.) India
2Department of Physics, University of Lucknow, Lucknow (U.P.) India
3Authors have equal contribution
*Corresponding authors: ambrish.phy@ddugu.ac.in; aks.ddugu@gmail.com (A. K. Srivastava)
abhishekphy91@gmail.com (A. Kumar).






https://m.facebook.com/story.php?story_fbid=1391031741106801&id=164948397048481






The Goa government has started an integrated treatment for COVID-19 patients and those under quarantine by using both allopathy and ayurveda.
Chief Minister Pramod Sawant said Goa was the first State to use allopathy and ayurveda in treatment of COVID-19 patients and to boost the immunity of those in quarantine. "This has been done in consultation with the team of doctors treating COVID-19 cases in Goa. In association with the AYUSH ministry, a mobile app for the purpose has also been launched," he said.


Dr. Sawant said while ayurveda might not cure COVID-19, it will boost immunity. "The patients and those under quarantine will be given guidance on how to use ayurveda to boost their immunity," he said.


AYUSH Minister and North Goa MP Shripad Naik recently said he was told Britain's Prince Charles had been treated of COVID-19 by ayurveda, a claim debunked by Buckingham Palace.
The Chief Minister said Goa has just six cases, as one patient had recovered. The patient will be kept under monitored quarantine for 14 days. "Only 12 suspected patients are in government quarantine facilities, more than 70,000 litres of sanitiser have been produced and of these, 20,000 litres have been given to government and defence, establishments," Dr. Sawant said.
Health and Industries Minister Viswajit Rane said the government was working on an economic plan in the interest of industries. Dr. Sawant said a committee to work this out would be announced on Friday.
The CM said training for those carrying out the proposed community survey was conducted on Thursday. "The survey will help in data building and in containing of the virus. I request people to cooperate and not get swayed by political parties' criticism," he said.




https://www.google.com/amp/s/www.thehindu.com/news/national/other-states/goa-blends-allopathy-ayurveda-to-treat-coronavirus-patients/article31304071.ece/amp/
december1
Cardamom (Elaichi) Tea For Diabetes: A Natural Home Remedy For Managing Blood Sugar
Cardamom has been used in ancient Ayurveda practices for its healing prowess.
Indian kitchens are a stockpot of various foods with a cornucopia of spices that come together to make Indian cuisine a melting pot of flavours. There are some spices that are used in everyday cooking for almost all meal preparations. And, there are some spices that are used sparingly in selected meals. Cardamom or elaichi usually makes it to our traditional desserts and some select savoury dishes like biryani. The green pods of cardamom impart an invigorating aroma and a sweet minty flavour to any dish they are added to. Some people just chew into them straight after a meal for fresh breath. While we are at it, we would like to mention that cardamoms are also added to tea for its distinct taste and innumerable health benefits.

For the unversed, cardamom is a common ingredient for our ever-favourite tea. In fact, many people add this spice every day to their daily cup of tea. Cardamom has been used in ancient Ayurveda practices for its healing prowess. The spice is known to alleviate common infections like cold and cough; as it's replete with antioxidant and antibiotic properties.
Cardamom has also been known to aid weight loss
and help in dealing with some symptoms of depression and
high blood pressure
. The fact that drinking cardamom tea could assist in handling diabetes is something that may not be very well known. Many scientific studies conducted on the effects of cardamom suggest that the antioxidant, anti-inflammatory and hypolipidemic properties of the spice may help in regulating blood sugar level.
Here's how you can make cardamom tea to combat diabetes –
Milk Tea With Cardamom
Crush 2 cardamom pods for 1 cup of tea and add in boiling water. Then add tea leaves and milk just like you make your regular tea. If you add crushed ginger with cardamom to boiling water, it would perk up the healthfulness and taste of your beverage. You may add natural sweeteners like honey if you want to, but we'd advise you to consult your doctor in advance.

Cardamom-Pepper Tea
For 1 cup of tea, add 2 pods of cardamom, 2 pods of cloves, 2 peppercorns and half inch cinnamon stick to 2 cups of boiling water. Bring down the flame and let it simmer for at least half hour. Strain the water and add milk to it.

Black Tea
Peel the skin of 2 cardamom pods and throw them along with the skin in boiling water. Add tea leaves and let it boil. Strain and drink this tasty
black tea
.
Make your tea the way you like it but with the addition of cardamoms, which naturally have a mild sweet taste. Make one of these drinks a regular part of your diabetes diet but we suggest you always consult your doctor or dietitian before making any sudden dietary changes.
AYUSH & WHO to develop standardized terms, benchmarks for Ayurveda, Traditional Medicine

The Ministry of AYUSH is hosting two World Health Organization (WHO) meetings during the last week of November and first week of December this year at the Institute of Post Graduate Teaching and Research in Ayurveda (IPGT&RA) at Jamnagar in Gujarat, and another in Morarji Desai National Institute of Yoga & Naturopathy in New Delhi.

The first of the two meetings, WHO-International Experts Consultation Meeting (IECM) from 26 to 29 November, shall host 51 selected international experts (from all six WHO regions) of Ayurveda, Unani and Panchakarma, as well as Traditional Medicine practitioners, researchers, health policy makers, regulators and administrators.

The second meeting, WHO Working Group Meeting (WGM) from 2 to 4 December, shall host 42 selected international experts (from all six WHO regions) of Traditional Medicine literary research, and other related academics including different language experts (Sanskrit, Arabic, Persian, Urdu, and Tamil) with specific knowledge and experience in working in the area of Traditional Medicine languages and scripts.

WHO is developing Benchmarks Document for Practice of Ayurveda, Panchakarma & Unani and International Terminologies Documents in Ayurveda, Siddha & Unani as part of its global strategy to strengthen the quality, safety and effectiveness of Traditional and Complementary Medicine (T&CM).

Development of this benchmarks document is included in the Project Collaboration Agreement (PCA) signed between WHO and Ministry of AYUSH, Government of India, on Cooperation in the field of Traditional and Complementary Medicine (T&CM) under WHO strategy on T&CM covering the period 2014-2023.

The consultation meeting of international experts (IECM) on the benchmarks for practice is a continuation of the Working Group Meeting (WGM) WHO organized on the same subject during the September of 2018 at National Institute of Ayurveda at Jaipur.

The practice benchmark documents are expected to serve as international benchmarks for qualified practice of Ayurveda, and Unani. They will frame the safety requirements for practicing Ayurveda, Panchakarma, and Unani and provide qualifying criteria for practitioners of Ayurveda and Unani among addressing other details and nuances of medical practice.

These documents shall serve as reference to national authorities to establish and strengthen regulatory standards and ensure practice of Ayurveda, Panchakarma, and Unani, and assure patient safety.

The purpose of the WHO Working Group Meeting (WGM) is to review, comment and revise the draft documents prepared on the Standard Terminologies of Ayurveda, Unani and Siddha by a select group of nine experts.

The WGM shall help in arriving at an international consensus regarding the structure and content of each of the documents, including on occasions, consensus on the meanings and definition of words used in these systems.

The documents are expected to provide a list of terms in the respective systems; their definitions (short or explanatory descriptions as required) including contextual meanings of the terms; classical usage of the terms with references to the definitions' suggested English terms; synonyms; and even define exclusions to the meanings of the term in medical context.

The documents shall cover terms related to basic principles, fundamental theories, human structure and function, diagnosis, pathologies, patterns, and body constitutions, pharmacognosy, pharmacology, preparation of food and medicines, therapeutics, and preventive and health promotion interventions, and miscellaneous terms in the respective medical systems.

93 International experts are being invited from nearly 30 different countries (Covering all six regions of WHO) including Japan, New Zealand, Malaysia, Singapore, Bangladesh, Nepal, Sri Lanka, India, Mauritius, Ghana, South Africa, Tanzania, UAE, Iran, Italy, Switzerland, Spain, Germany, Latvia, Austria, Denmark, Russia, Hungary, USA, Canada, and Argentina.

Last week, AYUSH Ministry announced that it has teamed up with global health agencies to promote Ayurvedic medicines.




oct 27 2019
Ayurveda practitioners honoured for their contribution to field
Four practitioners of ayurveda were felicitated for their work in the field by Shree Baidyanath Ayurved Bhavan Pvt Ltd, as a part of Dhanwantari Jayanti celebrations at Vasantrao Deshpande Hall on Friday.
NAGPUR: Four practitioners of ayurveda
were felicitated for their work in the field by Shree Baidyanath Ayurved Bhavan Pvt Ltd, as a part of Dhanwantari Jayanti celebrations at Vasantrao
Deshpande
Hall on Friday.
The programme marked the fourth National Ayurveda Day, which the
ministry of AYUSH
has been observing since 2016 to create awareness about the numerous health benefits of ayurveda and to promote a holistic lifestyle.
Eminent ayurveda specialist Dr Samir Jamdagni presided over the function. Shree Baidyanath Ayurved Bhavan general manager BK Shrikhande, president Siddhesh Sharma, managing director Suresh Sharma, senior president Pranav Sharma and CEO
Shruti Sharma
were also present.
Dr VR Padmanabha Rao from Bengaluru, Dr Tushar Saundankar from Pune, Dr Gauri Mandar Borkar from Thane and Dr Neeraj Kanungo from Indore were honoured for their sincere dedication to the sphere of ayurveda.
Reacting to his felicitation, Rao acknowledged the gesture and said, "It gives me immense pleasure and I am extremely thankful to Baidyanath Bhavan for awarding me on this auspicious day when ayurveda is celebrated. This felicitation is a sign of recognition of my work, and also a reminder that I must not stop where I currently stand, but go ahead and reach the outer peripheries in this field."
Breaking the myth of ayurvedic practice being a lost cause for women, Borkar said, "Women have the added responsibilities of nurturing a family. It is not impossible for women to establish a balance in this lifestyle if we consider our family as our strength. Also, the team that works for us is like our extended family for the support they provide to us."
Saundankar said that the felicitation is an encouragement to put continued efforts in this field. Kanungo spoke about the affordability and effectiveness of Baidyanath medicines.
Adhering to the theme of longevity for this year, Jamdagni suggested tips for maintaining a healthy lifestyle. He said, "One cannot escape the clutches of old age. It is a question of how healthy you are to keep the diseases at bay."
Speaking about the importance of a sound sleep, he said, "Everyone must sleep by 10pm at the latest. A proper sleep cycle ensures efficiency in work and the energy of our body is utilized positively." He also talked about the benefits of eating in appropriate quantities and regular exercise.
Shrikhande proposed the vote of thanks. Dr Ramesh Sharma and Kedar Joshi conducted the programme.
Maharashtra to set up Ayush hospital in every district
The state is planning to set up at least one Ayush hospital in each district, said the assistant director of the state government's Ayush department, Subhash Gholap.

Speaking at an event celebrating National

Ayurveda

Day on

Dhanteras

(the birth anniversary of Dhanwantri, the god of Ayurveda), Gholap said that the state was committed to promote Ayurveda, the ancient system of medicine.





"In line with the Union Ayush Ministry to promote Ayurveda, the state has decided to establish an

Ayush hospital in every district

," said Gholap. He added that promotion of health and prevention of disease is the aim of Ayurveda, and the state is committed to take this traditional medicine to the doorsteps of people.





Shashank Sandu, who organised the event where Vaidyas (Ayurveda medicine practitioners) were felicitated for their contributions to the field, said Vaidyas have kept Ayurveda alive for centuries and the science could be passed on to next generations only because they safeguarded it in adverse conditions.
Govt plans to extend NPOP organic certificate to textile, cosmetic, AYUSH products
"NPOP, launched in 2001, is the world's largest organic certification programme. As a step further, NPOP now proposes to enter into organic AYUSH products, organic textiles and organic cosmetics," agri-export promotion body APEDA Chairman Paban K ...
NEW DELHI: To boost export of organic products, the government plans to extend its existing certification to textile, cosmetics and ayurveda, yoga, naturopathy, unani, Unani, sidha and homeopathy (AYUSH) products, agri-export promotion body APEDA Chairman Paban K Borthakur said on Thursday.
At present, organic foods are certified through the National Programme for Organic Production (NPOP) of Agricultural and Processed Food Products Export Development Authority (APEDA) under the Commerc ..
"NPOP now spans over the entire organic agriculture production scenario and is offering certification services for practically all possible activity starting from crops, livestock, aquaculture, processing and niche segments like mushrooms and sea weeds," he said.
In order to further boost export of organic products from the country, Borthakur said the APEDA is targeting to get the recognition for India's NPOP from many more countries including Canada, Japan, Korea and Taiwan.
Compared to international trade of about USD 97 billion, Indian market seems to be very small, but it is growing very fast, he said.
India exported 6.14 lakh tonnes of organic food products valuing Rs 5,151 crore in 2018-19 to countries such as the US, European Union, Canada, Switzerland, Australia, Israel, South Korea, Vietnam, New Zealand and Japan, he added.
According to APEDA, India produced around 2.67 million tonnes of certified organic products in 2018-19. The production ..
is not limited to the edible sector but also extends to organic cotton fibre and functional food products.
Total area under organic certification process (registered under National Programme for Organic Production) was 3.56 million hectare till March 2019. This includes 1.94 million hectare cultivable area and another 1.49 million hectare for wild harvest collection.
Among states, Madhya Pradesh has covered largest area under organic certification followed by Rajasthan, Mahara ..




I am 85-years-old. A few months ago I have developed itching all over the body. I have tried different types of lotions, creams, neem oil etc, but with no success. I am not getting peaceful sleep for a few nights due to uncomfortable "pins and needles" feeling all over my body. Please suggest a remedy.—Vishwanath
Since the application of different oils and creams did not bring the slightest improvement in your condition and the feeling of "pins and needles" indicates that the trouble is not limited only to the skin or blood impurity, it has a deeper origin. We would like to know about your daily diet. It is best to include 4-5 teaspoons of homemade Ayurvedic ghee every day in the diet as it nourishes nerves and purifies the blood. Drinking a glass of milk with ananta kalpa every morning will be beneficial. Avoid wheat and oil in your daily diet for some days. It is necessary to consult an Ayurvedic physician to get a proper diagnosis of your constitution as well as of the disease. The severity of the symptoms indicate that the cause may be either vata dosha imbalance or decrease in strength of nerves. You can immediately start taking panchatikta ghruta, which helps to balance the vata and the pitta doshas.
I am a 29-year-old married woman. Muscles of my chest and ribs have become very stiff, their flexibility has reduced drastically and I am experiencing a continuous pulling pain. There is also a slight swelling. I am under medication for blood pressure. I have undergone all tests for heart, and the reports are normal. Please suggest a remedy.—Nandini
To rejuvenate the flexibility of muscles and reduce swelling, apply Abhyanga oil regularly. It is an easy and effective remedy that pacifies vata dosha. After application of oil, one can foment the chest with leaves of the Rui-Calotropis plant. If not available, foment with a hot water bag instead. Take care not to rub the oil in; gently apply the oil so that it gets absorbed. Also, ensure the temperature of the hot water bottle is not too high. Taking Ayurvedic vata pacifying tablets like Yogiraj Guggul or Vaatabal tablets will be beneficial. You may also take Dashamularisthta, which will help reduce swelling and stiffness. Regular practice of anulom vilom pranayam will also definitely improve your condition.
I am a 31-year-old man. I am married for four-and-a-half years. I still don't have any children. According to reports, the sperm motility is low. Kindly suggest a remedy. —Vijay Shah
This problem can be solved with proper medication after consulting an Ayurvedic doctor. All the seven dhatus especially the majja or bone marrow, need to be nourished to tackle this issue. It is necessary to include food items in your diet that have a high veerya or potency, like milk, traditional homemade ghee, panchamrut (the nectar-tonic made by mixing five veerya-increasing substances viz milk, sugar, honey, curd and ghee). Every morning, eat four to five almonds that have been soaked overnight in water. Avoid intake of raw onion and curd, especially at night. Gokshuradi churna increases veerya. It is made of medicines like Gokshur, Anantamul, Vidari and Shatavary which can be taken with ghee and sugar. Rasayan rejuvenating tonics made from gum acasia, musali, dry dates, godambi like marrosan that can increase the dhatus and veerya will help. Sometimes the problem is in the mechanism of converting the food into energy especially up to the seventh stage of transformation or veerya. This is also a stage associated with sperm. Please consult an Ayurvedic doctor to diagnose your constitution, undergo special therapies, and take the appropriate medications.
what to eat
Monsoon comes like a breath of cool, fresh air after the hot summer months. For most people, it's their favourite time of year. Unfortunately, other species seem to like it too. Bacterias grow profusely in this season. And with the humidity at 70-100%, fungi and moulds also thrive in this season. As a result, the cooler temperatures and wetter environs can harm your health if you are not careful.
The proliferation of bacteria, fungi and moulds can cause any number of infections and diseases. From the flu to dengue, there is a whole range of diseases that raise their ugly heads during monsoon.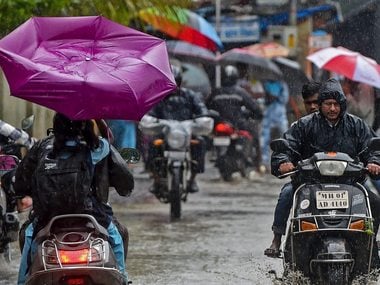 Ayurveda, India's ancient system of medicine and good health, divides the year into six seasons. According to an article on India's National Health Portal, seasons are determined by the movement of the sun into Adana Kala (northern solstice) and Visarga Kala (southern solstice) - each Kala is six months. During Adana, the sun and wind are powerful. During Visarga, the moon and earth become cool as the clouds, rain and cold winds gather. Varsha Ritu, the beginning of monsoon, is also the start of Visarga Kala.
According to Ayurveda, our metabolism becomes sluggish and our overall digestive system becomes weak during Varsha Ritu - from mid-July to mid-September. However, Ayurveda also has some strong recommendations on what to eat, how to stay healthy and make the most of the rainy season.
Only consume fresh food.
Stick to a lighter diet. Control your portions and avoid fried and spicy foods as much as possible.
Incorporate healthier options like pure ghee, lentils, green gram along with rice and wheat in your diet.
Every day, eat a spoonful of grated ginger sprinkled with salt to taste. Ginger has medicinal powers to strengthen the immune system and protect you.
Drink lots of water. This will help in proper digestion, as well as improve metabolic rate.
Use pure and filtered water. You can also boil the water to kill most germs.
In case you have constipation, eat 3-5g of Kadukkai (Terminalia chebula).
Say no to food from roadside stalls.
Do not consume uncooked foods like salads.
Do not eat stale food. Try and eat it as soon as it is cooked.
Avoid food items like meat that take a longer time to digest.
Choose your veggies wisely from the market and avoid buying rotten and flabby vegetables.
In addition to these, Ayurveda suggests avoid sleeping during the day, keeping your surroundings clean and your feet dry, and you should be fine. For extra protection, use disinfectants like loban and dry neem leaves - just make a small potli in a muslin cloth and keep it in your cupboard, and it should kill insects and microbes alike. Ayurveda also recommends using perfumes in this season.
Health articles in Firstpost are written by myUpchar.com, India's first and biggest resource for verified medical information. At myUpchar, researchers and journalists work with doctors to bring you information on all things health. To know more on this topic, please visit https://www.myupchar.com/en/ayurveda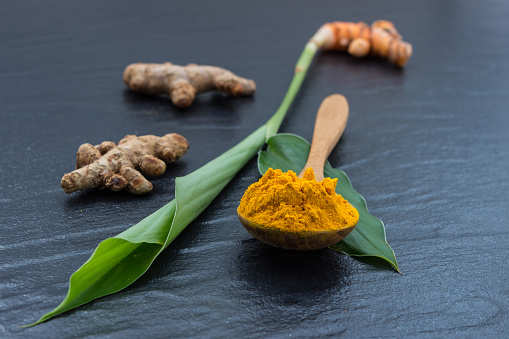 Manali: A large number of professionals from various fields, including doctors, from the US have made Himachal a new hotspot to practice
Ayurveda
, the century-old ancient system of
medicine
in India, giving boost to the local tourism.
Several
Ayurvedic doctors
of Indian-origin in America are trying to motivate Americans to adopt Ayurveda and yoga to heal their body and Dr Naina Marballi is one of them. Born in Mumbai, Dr Naina had been running New York City's oldest Ayurveda centre since 1998. From Hollywood celebrities to doctors and businessmen, a large number of Americans are pursuing Ayurveda with help of Naina.
She brings her students to Himachal for study programmes and her students further teach this ancient system of medicine to their students.
"India has already become a wellness centre of the world. Himachal has the capability to become the
national wellness capital
due to its pleasant weather and scenic locations. I bring 34 students at a time and most of them are from America," Naina said, adding that half of them are students who wanted to visit India again
"The atmosphere of Manali which is perfect to study Ayurveda has left an unforgettable impression on my students. They also practice yoga and chant Sanskrit mantras."
Iwona Harris, a student from the US, said what can be the better place to learn Ayurveda other than India where Ayurveda evolved in ancient time. "I was excited to see Himalayas and study here. It's beautiful. Ayurveda and yoga have impressed me a lot. Ayurvedic and herbal medicines ensure physical and mental health without any side effect. I have many reasons to choose Ayurveda," she said.
Alexandra Martynova, the only student from Russia, who is also a renowned model, said she chose to learn Ayurveda because western medicines are used to cure a particular disease, but Ayurveda heals the whole body and can be applied before any disease attacks the body. "Regular practice keeps us physically and mentally fit. Learning Ayurveda in the lap of Himalayas make learning more exciting," she added.
Given the demand from Indian and foreigner tourists, a large number of Ayurveda centres and spas are coming up in Himachal. A large number of hotels in Manali are emerging on the theme of yoga and Ayurveda tourism. Tourists are spending days, sometimes weeks practicing yoga.
Chaman Kapoor, owner of a hotel in Manali, said many of his clients were foreigners who come to practice yoga and Ayurveda. "I knew that yoga and Ayurveda tourism is the future of Manali. I tried to design my hotel keeping that in mind. I'm making more changes to the property to meet the demands of the clients. At times, they want to practice indoors and on other days they want to sit in open close to the nature."
Atul Mohile from a Mumbai-based company, which organizes yoga and ayurveda tours in India, said this is the first time that he brought the Ayurveda and yoga tour to Manali and he is happy to choose this beautiful location.
"Manali has huge potential of Ayurveda tourism, but the government should improve the infrastructure. The government should not look at Manali only as a honeymoon and family tourism destination," he said.
"The roads require a facelift. We had to travel for 15 hours from Delhi to Manali. Otherwise, this was just an 8-hour drive. The foreigners seemed upset with the journey. However, once we reached here, they were really impressed. After PM Modi spread awareness about Ayurveda and yoga, all want to come to India as it's the place where both ancient practices took birth," he said